How to facilitate food product development in a global regulatory environment
The food and beverage industry must comply with an increasingly number of country-specific guidelines and restrictions. From regulated substances to claims, to the origin of ingredients, to labeling to packaging food contact, etc.,every step of a product life cycle is impacted by those regulations, therefore, it is important for all departments, from marketing, R&D to regulatory, to always stay up-to-date with the latest rules.
This white paper explains some of the most important regulations using an international approach. In addition, you will discover four best practices to ensure product compliance and facilitate new product development.
Summary :
1. Product development: an increasingly regulated framework
Regulated substance (ingredients & additives)
Labeling
Nutrition & health claims
Ingredients origin
Packaging eco-design
Food Contact Materials
2. What are the new challenges?
Inter-country product compliance: from marketing to production
Risks associated with non-conformity
3. Best practices
Relying on an international network of regulatory experts
A single source of information in a complex regulatory environment
Compliance by design – information from raw material to packaged goods
Compliance by collaboration – facilitate communication with all external stakeholders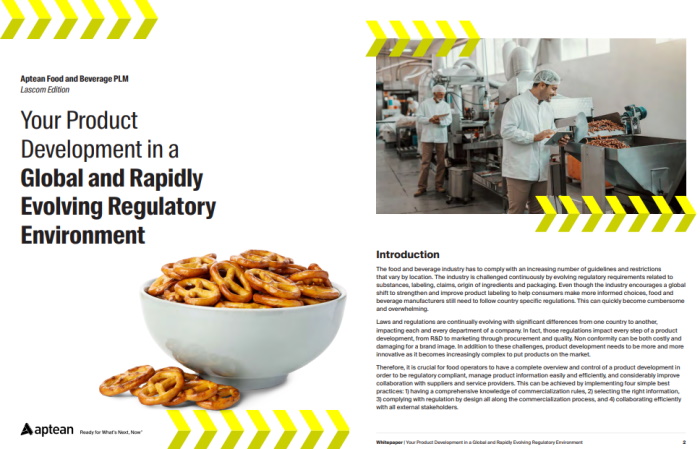 Download the white paper!