"What are the elements constituting the PIF?"
"We create the PIF but we are struggling to maintain it up-to-date"
"I have to send numerous reminders to get all the pieces of the PIF."
What are the elements constituting the PIF?
The European regulation (EC) No 1223/2009 on cosmetic products requires cosmetic industry professionals to provide a Product Information File (PIF) for each marketed product. The PIF consists of many chapters, the information of which is provided internally or retrieved from suppliers and partners:
Product information: the exact name and all names in national language where the product will be placed, identification code and a description of product function.
Cosmetic product safety report (CPSR): is the scientific review of cosmetic product safety and is divided in two parts:

Cosmetic Product Safety Information (quantitative and qualitative formula, physical/chemical specifications, microbiological specifications, impurities, etc.)
Cosmetic Product Safety Assessment (evaluation conclusion, warnings and use instructions, etc.)

References of the person responsible for the assessment and approval of the security assessment
Manufacturing method in compliance with Good Manufacturing Practice (GMP) and a declaration of compliance with GMP
Evidence of the claimed effect of the cosmetic product
Data on animal testing
Cosmetic product labeling (container and packaging)
Solution
Automatically generate the PIF (Product Information File) 
Businesses have set specific processes to comply with regulation 1223/2009 requirements, depending on their business and interactions with partners.
To create the PIF (Product Information File), different information needs to be retrieved from both company's internal departments and its suppliers – toxicology experts, laboratories, etc.
Aptean PLM Lascom Edition, our scalable tool designed for each client's methods and processes, structures and automates the entire process of constitution and monitoring of the PIF. It includes all functionalities guaranteeing quality and reliability: automated notifications for internal and external stakeholders, a system of approval and information dissemination, alerts, etc.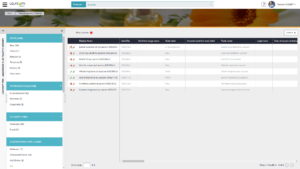 Product Information File (PIF) Challenges
According to regulation 1223/2009 article 2.11, the product information file shall be kept at the disposal of the competent authorities at least ten years after the last product batch has been placed on the market.
The health authorities can review the PIF at any time, and if they notice that a cosmetic product presents any non-conformity, they will require the immediate withdrawal of the product.
Creating and monitoring the progress of a Product Information File represent major challenges for cosmetics manufacturers and distributors. They need to have reliable and automated key stages: retrieve, organize, edit, secure, and monitor the information and chapters of the PIF to be able to provide a complete file at any time.
Solution
Empower your teams in PIF creation with our software
Product and raw material information is directly retrieved from suppliers and shared with internal teams. The traceability of exchanges and validations empowers the different actors. Data and documents are tracked and accessible by everyone. With a PLM solution, ease collaboration across the departments to make the PIF dossier faster.
When the PIF (Product Information File) is complete and up-to-date, the persons in charge are automatically notified and if something is missing they'll receive reminders. Periodic reminders are integrated in order to follow up with those in charge when updates to the file are necessary.
Product Information File can easily be exported from the application in a different format, entirely or by chapter to distribute it to the people concerned.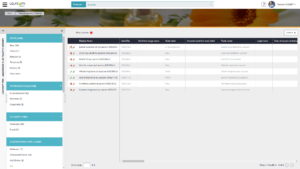 Product Information File software: what our customers say!
"We needed a solution as comprehensive as the one we had previously, but up to today's security standards and offering complimentary product development features, such as regulatory compliance management."
"More than the specific features provided, what we are thrilled about is having a collaborative software used across all the corporation and allowing us to speak the same language."
"Having features that are specific to each business unit – such as PIF generation for the regulatory affairs department or artworks viewer for the packaging department, has been life-changing for the team."
Product Information File:
what matters
Easily retrieve product and raw material information:
By recovering information at the source (suppliers, laboratories, partners, etc.) the various stakeholders are empowered, and the company limits errors related to re-entering information while saving precious time
Save time and money with an automated PIF tool
The entire process is automated, which speeds up the various steps and actions to be taken. The time required to build the PIF is reduced and better controlled
Secured, traceable and reliable information
All the information contained in the file is reliable and the company is guaranteed thanks to an alert system to have the file complete and up to date
Track progress and receive alerts when needed:
The progress indicators ensure the piloting of the cosmetic PIF process and allow the identification of delays and bottlenecks