Food and Beverage product development:
From Specification Management To Information Continuity
Specifications are often managed with emails and Excel sheets saved in a cloud everyone can access and modify. So, you work with multiple information, coming in various formats and have to manually store them in your database. But what happens when you are asked to develop a range of products from one you created two years ago, or when your main supplier unexpectedly replaced half of their catalog.
Read our solution brief to know how our PLM software can help you that there are no errors when compiling your finished product's specifications and that you did not forget anyone when sending them for approval.
What awaits you:
Consolidate Data
Talk clearly to internal teams and suppliers
Secure critical tasks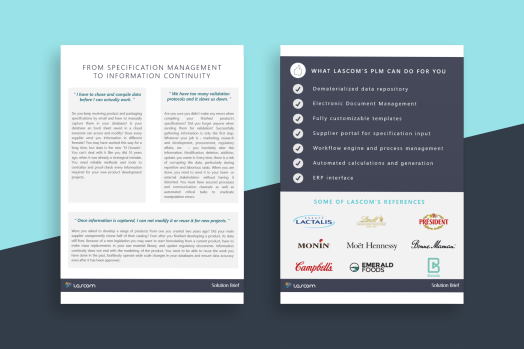 Download the solution brief!