4 Best Pratices to Speed Up your Product Development Processes
This guide gives you the best practices to implement to speed up your product development. It also provides you with insights about the technologies and tools which will help you facilitate your processes.
Optimizing your product development can be a long process. It is often difficult to understand where to start and how to streamline it. However, this guide will allow you to have a better understanding on how to speed up your whole process and which tools can help you achieve it.
Summary
Introduction

Focus on your products
Focus on specific processes and methods
Focus on your company's processes

What slows down your product development?

Rapidly changing consumers' tastes
Food safety and stricter regulations
Feasibility of a product
Collaboration with all stakeholders
Meeting deadlines and milestones

The best practices to implement
Comparison of different software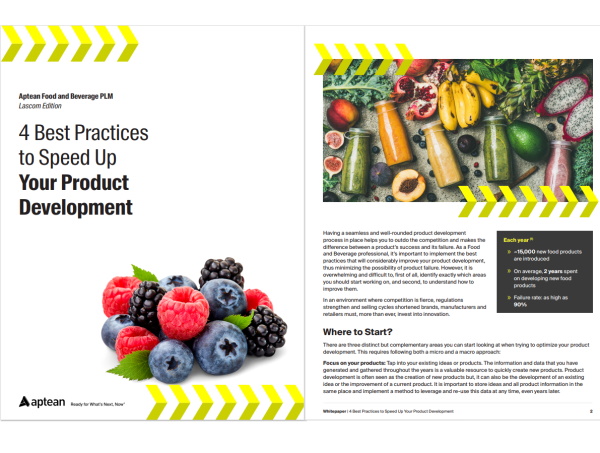 Download the white paper!