Collaboration as a Key to Success in Retail
As consumers grow more demanding, retailers need to ensure products are available at the right time, through the right channel and at the right price. While it seems collaboration between retailers and suppliers has existed forever, it has become more essential for success.
Indeed, an ECR-McKinsey survey shows that an effective collaboration between retailers and suppliers results in a cost reduction of 5.4%. and a 4.4% decrease in out-of-stocks. It also increases revenues by 3.7% more than the average company.
To overcome today's challenges, smart retailers are taking a more focused look at collaborating with their supplier, seeing them as partners. A successful retailer-supplier collaboration can help smooth pressures along the product lifecycle. A strong partnership brings products to market faster, reduce costs, increase sales and market share, while maximizing ROI for both parties.
This document covers the essentials of an efficient supplier-retailer relationship, its advantages and how to manage it to improve growth, competitivity and boost innovation.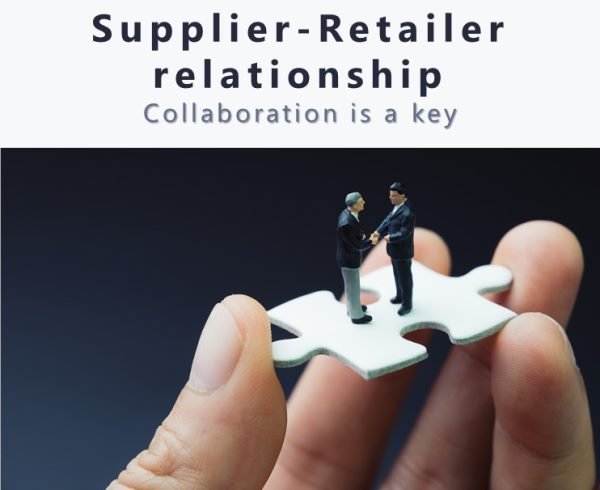 Download the white paper!