Yanbal International: the story of a successful PLM project
Yanbal International Corporation is a global direct selling company employing more than 3,300 people worldwide and showing over 50 years of success in the beauty industry. Yanbal's Research and Development division is located in South Florida and is the center for its makeup, personal care and skincare formula developments.
Summary :
Yanbal's PLM project, using Lascom Lime solutions, went live on July 27th, 2020. Here is an extract of the questions Yanbal answered:
How did you understand you needed a PLM solution?
How did you identify Lascom as the most appropriate vendor?
What is the scope of your project?
How did you manage the project on your side?
"We couldn't be happier with Frédéric, our Project manager on Lascom's side He is always patient, understanding and eager to find solutions adapted to our needs. Responsive and proactive, he has made this project as easy and trouble free as possible."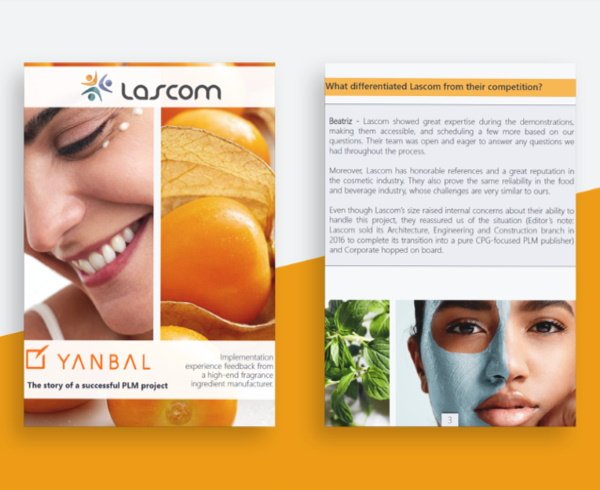 Download the customer story !