Product development webinar: formulation and manufacturing process management
For processed food manufacturers, innovation is the major driver of growth and profits. New products can mean adding new customers, enhancing marketing claims, expanding sales with line extensions, or reducing costs by altering ingredients, manufacturing processes, packaging or suppliers. Every company is racing to develop more products faster and be the first to launch them, knowing that a head start on the competition is the best way to ensure a product's profitability and a place on the retailer's crowded shelf. Those companies whose products are late to the shelf are forced to compete at lower price points and suffer poorer returns on R&D investments.
Unfortunately, managing the New Product Development (NPD) process has become considerably more challenging. Product specifications, ingredient lists, manufacturing steps, quality controls, and regulatory requirements have grown larger and more complex. In addition, NPD decision processes are more detailed and involve more people than ever before. These obstacles help explain why the food industry is one of the few where time-to-market for new products, line extensions, and reformulations is actually getting longer.
While most companies understand how relying on simple tools, such as email, Excel task lists, and general purpose collaboration environments slows time-to-market and introduces costly risks, most aren't sure what functionality they should be looking for. Here's your chance to find out!
This webinar will explore Lascom Lime's features to support your new product development projects, and more precisely formulation and manufacturing process management. It is hosted by Chris Wallace- Sales Director NA, and Ludovic Wasserman- Business Development Director NA.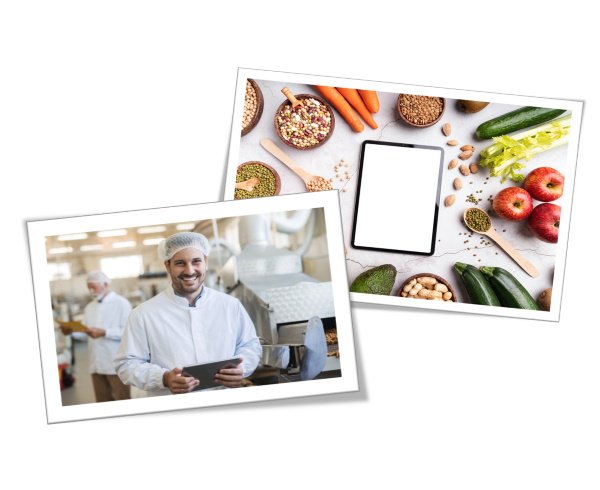 Register for the webinar!
Easily initiate and manage the NPD decision process through various decision gates and activities while maintaining effective oversight throughout the product development cycle;
Automatically generate comparison reports for multiple product prototypes in order to accelerate the selection process;
Quickly develop product prototypes using a library of supplier ingredient and packaging specifications, manufacturing procedures, quality parameters, and other related information while eliminating the need to re-key into supporting technologies, such as Excel, Word, or Genesis R&D;
Streamline the final approval process and automate the distribution of final product specifications to all stakeholders.
Ludovic Wassermann
With two Masters degrees in Mechanical Engineering and Design, and International Business Management and Finance, Ludovic developed his software expertise and consulting skills through his work in France, China and the United-States.
He joined Lascom in 2015 as a Pre-Sales Engineer and quickly took on more strategic responsibilities by becoming the Head of Lascom's Partner Program and managing product marketing feedback. Playing a key role in helping our prospects understand and define their needs, Ludovic will host this webinar to make it as accessible as possible!
Chris Wallace
With past experience as a Director of Client Services, International Channel Marketing Manager and Director of Sales, Chris has pursued a career of customer relationship and satisfaction management. As Director of Sales for our San Diego based office and the whole North-American continent, Chris is a key part of the process of fine tuning your business and technological requirements, and translating them into tangible, contractual elements.
Chris is the voice of today's demonstration and will guide you through the main sections of Lascom Lime, our off-the-shelf cloud PLM solution designed for food and beverage manufacturers.
Founded in 1989, LASCOM is a software and services company that helps food manufacturers and private label retailers improve productivity and reduce business risks in new product development, change management, quality control, and regulatory compliance. LASCOM's CPG Solution allows food industry companies to achieve these benefits in the following ways:
Manage all product information such as specifications, parameters, certifications and documents associated with product development, change control, quality management, and regulatory compliance;
Enhance collaboration to improve the efficiency and visibility of key business processes;
Automate many administrative tasks and integrate with other technology applications.
Lascom has helped a wide range of food industry companies save time, improve productivity, make better decisions, reduce risk, and increase market valuations without large investments or organizational disruption.